Ceci est une ancienne révision du document !
---
AYCH Youth Summit
DESIGNING NOW FOR BETTER TOMORROW
Brest Metropole has been chosen to organize the AYCH Youth Summit to close more than 3 years of European collaboration around creativity and entrepreneurship. This event should bring together young people, policy makers, educators and partners around a major theme. We then asked ourselves many questions to redesign the format of the event, which was initially planned as a face-to-face event.
What framework should be given to young Europeans so that they can express their vision of a Creative Europe for 2030? How to reinvent the dynamics of a physical event in an online version without impacting the scope of the exchange? How to engage young Europeans around themes that bring answers to the major issues of tomorrow?
Our positioning
We have decided to organize a week-long event addressing 3 themes around partners' local expertises and giving the opportunity to young professionals to express their vision of the world as experts.
This is a live event to co-create a common vision with speakers and audience over 4 days. Partners are setting the framework for a real-time co-design.

3 thematic roundtables and 1 to formalise the Agenda 2030, a vision document summarizing the 30 recommendations

keeping participants focused: short round tables one hour and a half

discussion format: led by a dynamic and engaging presenter, punctuated by interactions with the audience: polling sessions, contributive post-it session… so everyone can contribute to the discussion

live translation to include the maximum audience in French, Spanish, English and Portuguese (done by a professional translators team)

graphic facilitation of the key elements of each round table because we are convinced of the power of visual representation (we worked with an illustrator)

we worked on a communication campaign and a new visual identity for the event with a graphic designer

Event supported by a website to host resources and edited recordings (we worked with web-designers). We have a platform to keep on spreading the knowledge gathered on this event.

aych-2030.com

AYCH partners are committed to bring the Declaration of Brest - Agenda 2030 at the European level.
Social Entrepreneurship recommendations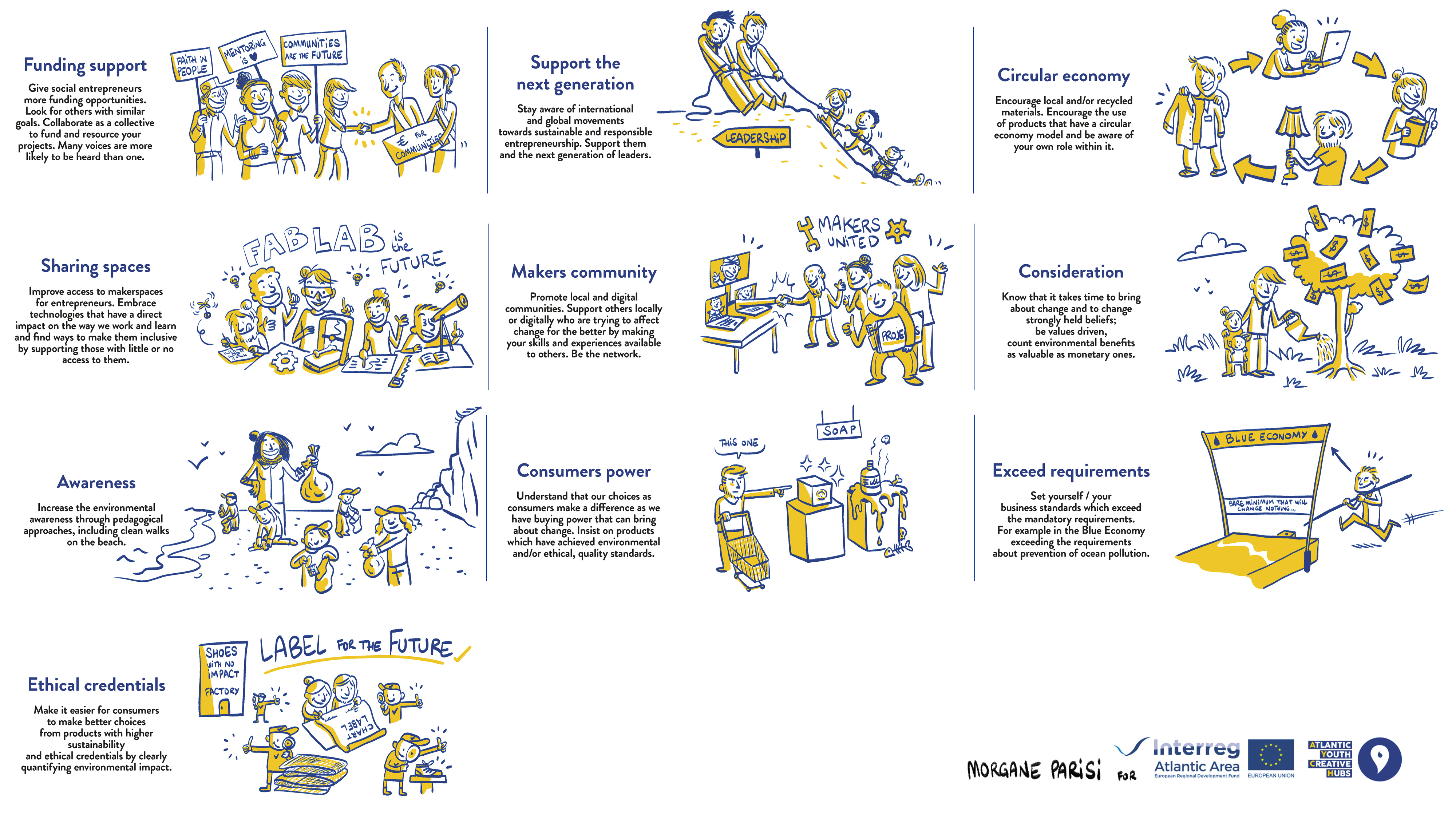 Creative Education recommendations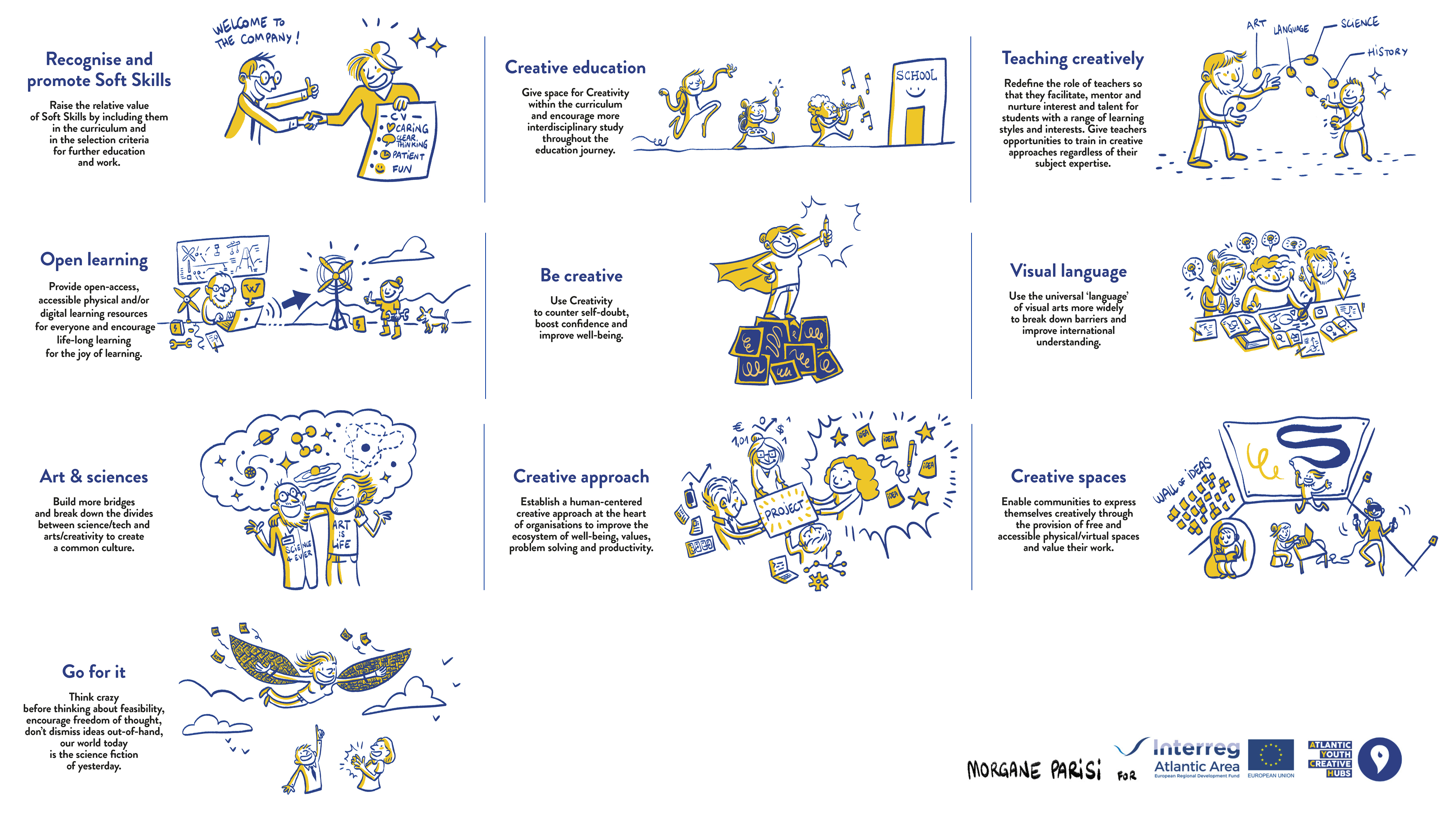 Workforce of Tomorrow recommendations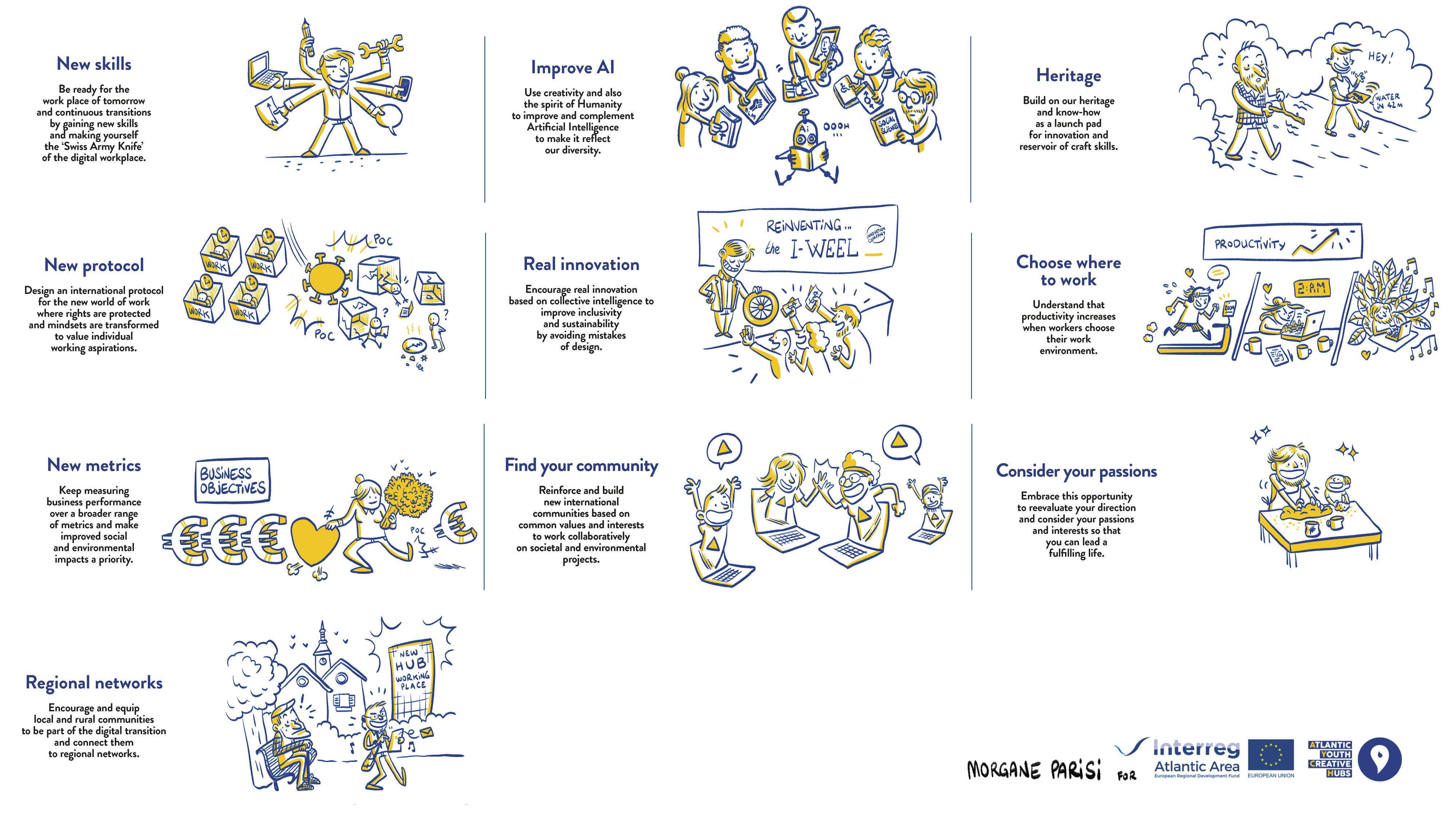 → Thanks to this event, we succeeded in gathering more than 250 people over 4 days, collectively producing a forward-looking document and showing that young Europeans are already building the future of Europe.